5 Myths about Wedding Photography
Wedding Photography Myths
Today, We break 5 most common wedding photography myths that we hear many times. A wedding is a precious and memorable moment in everyone's life, Meeting of two souls, the commitment of loving and caring for each other unconditionally and in any situation. Of Course, such a big day of your life deserves best memories and choosing a wedding photographer for the big moment of your life is one of the difficult tasks. When choosing a wedding photographer make sure that the following myths will not come into your mind.
Myths 1: I need to provide shots list to the wedding photographer
Fact: While searching for a wedding photographer, you might come across magazines or articles that suggest making a list of shots for your wedding day. It is not totally unacceptable, having a list and concept in your mind makes the photographer task easy but you hire a wedding photographer because of his past work and style and being a professional photographer he has a better understanding of capturing. Your list or idea may hamper their creativity. Leave it on your photographer and get the best of him.
In case of any style or picture you have dreamed of, you can share it with your photographer. Otherwise have faith in the photographer you hired, he will give you your best wedding memories.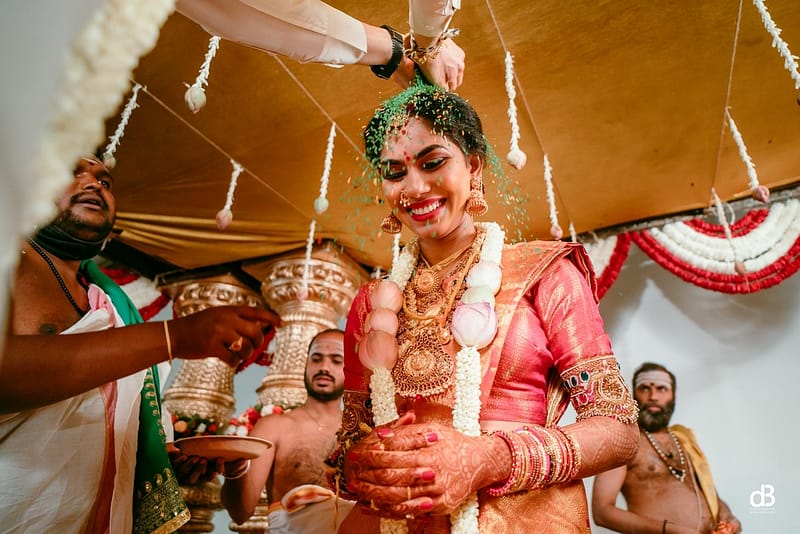 Myth 2: Candid Photographers don't take family portraits.
Fact: This is the most common myth among wedding photography myths, According to Google, Candid Photography means capturing a picture without creating a posed appearance, it's a natural click. While many say that candid photography means taking photos without asking people for the pose, this definition leads to the misconception that candid photographers do not take family and friends portraits at all. Being the professional candid wedding photographer in Bangalore I covered the pictures of family and friends and portraits. After all, a wedding is an event which is incomplete without family and friends, we understand how important they are. 
Myth 3: Hiring inexpensive or mediocre is a better option than professional/expensive one.
Fact: It's always good to never compromise with quality. Getting more photographs at less price may save your money but does not give you satisfaction and peace. Living one of the best moments of your life and thinking about hiring mediocre photographers to capture it is totally unfair. Professional wedding photographers spend years and a lot of money to learn photography skills. The top names are expensive because they offer quality over quantity. A few hundreds of photographers of your special moments are always better than thousands, aren't?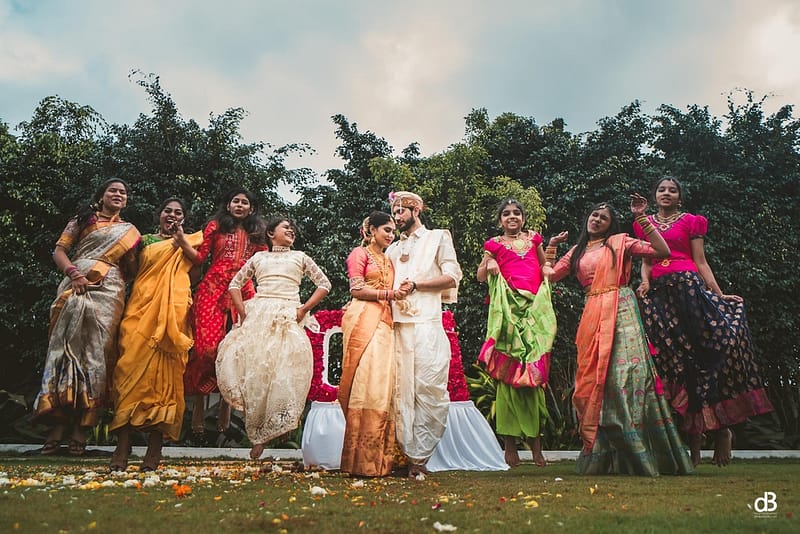 Myth 4: My friend have DSLR, he knows photography, I don't need photographer
Fact: Weddings are about happiness, joy, emotions and memories. As the years go on, these are the photographs that rewind your memories and make you smile and joyful. Asking your friend for photographs and hiring a professional is just like asking for the one who cooks for fun to make food for all guests and you are definitely not doing that. We shot hundreds of weddings and we know all the in's of the wedding, we have the latest photography gear to take perfect pictures. We also have backups in case of failure and ready to shoot in any condition and one more thing, hiring a professional gives your friends time to enjoy your wedding.
Myth 5: Photographs looks great if the wedding location is amazing
Fact: Location is just a small part which makes photographs good. We shoot in hotel rooms as well and after seeing photographs you won't believe that it takes in a hotel room. It's all about our talent and creativity which makes images good. So trust your choice and enjoy every moment of your wedding at fullest. Happy faces make good images!